Soccer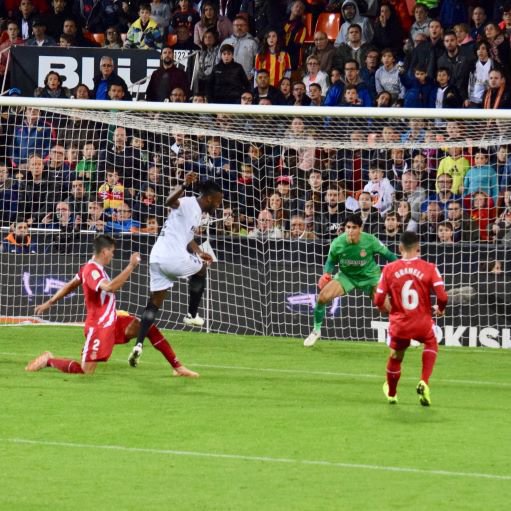 Come join the Strikers at one of the many varieties of soccer that we offer.
Sunday Practices return in September
2:00-4:00 pm Sundays at Madison Park (1 Whittier Street, Boston)
Sunday practices offer players of all skill levels a chance to brush up on the basics, kick the ball around with friends, and get outside on those warm sunny weekends. Join other fellow Strikers in a practice style format where you'll improve your skills and compete in fun games, followed by a scrimmage to end. These sessions are open to all skill levels and are perfect if you are new to the club! NEW for 2022, there is no fee to register for Sunday practices.
Strikers Internal Leagues
Strikers internal league play has ended for the summer, and returns in November with indoor soccer.
BSSC External Teams
Boston Ski and Sports Club (BSSC) is an adult sports league in Boston which offers various types of league play throughout the year, and the Strikers regularly field teams in this external league. Most recently in Summer 2022, we fielded a team in the 7v7 Men's Fenway League and finished second in the league. Please check back as we open up registration for additional leagues.
Travel Teams
The Strikers also offer opportunities for our players to travel around the US (and the world!) to showcase our skills and make memories that last a lifetime. The next tournament is the West Hollywood SC Desert Pride Cup in Palm Springs, CA on November 4-6, the weekend of Palm Springs Pride. Let us know here if you are interested in joining us.
Strikers Pride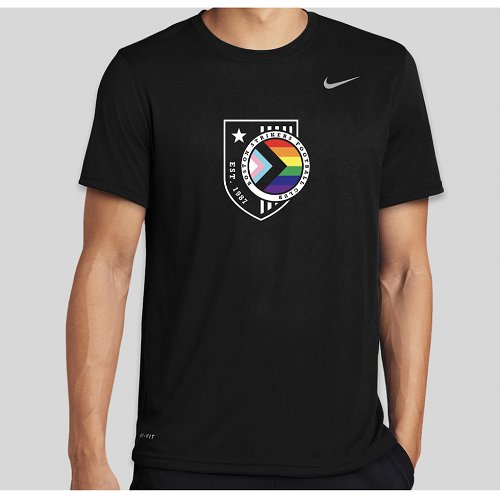 For Pride Month, the Strikers have released a brand new t-shirt design and a fresh way to show your pride while supporting the Strikers soccer club. The shirts also feature our new club sponsor - Boston Veterinary Clinic.
The kickin' new shirts are black Nike Dri-Fit t-shirts, available in S, M, L, XL. $25 per shirt through June, which increases to $30 in July. Wear your new shirts to Strikers soccer, sport them at Pride Night with the Revolution in June, show off at a Strikers social, or just wear them as evening wear - they're super comfortable.
Order your shirts here and pick them up from a board member at one of our many in-person events. Shipping is available for a fee.
Show your Strikers Spirit while looking your cutest with a brand new t-shirt. All proceeds go to support the Strikers.
Social Calendar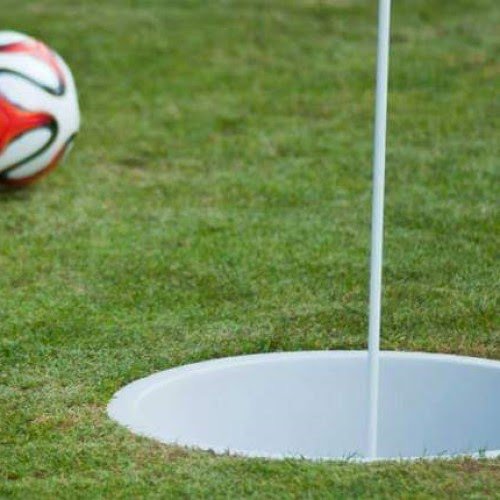 Foot Golf
Saturday, August 6, 5:30 - 7:30pm
Quail Ridge Country Club, Acton
The Strikers bring back our annual foot golf social outing! On Saturday August 6, we've reserved a few hours at the Quail Ridge Country Club for Foot Golf. The shotgun start will begin at 5:30.
If you're a foot golf virgin, don't fret! The rules are very simple, and align with real golf. At the end of the day, just kick it in the hole with the fewest strokes and have fun. We play with a size 5 soccer ball on shortened holes with a 21-inch diameter hole. **No Cleats**
The cost per person is $25 to play 18 holes. Please BYOB (bring your own balls), or reach out if you need to borrow one.
Afterwards, join us for some dinner and drinks near to Acton, to be announced. If you have any questions about the course, please visit the Quail Ridge website
Summer Social
Friday, August 26
TBD
Stay tuned for more details on an end-of-summer social
As always, join the community on Facebook and Instagram for updates, photos, and more information about the club.
BOSTON STRIKERS
The Boston Strikers Soccer Club is a 501(c)(3) non-profit organization established in 1987 to give LGBT soccer players the opportunity to connect outside the traditional bar scene.  To this day, the club strives to offer players a space to make friendships through a sport that we all love.  The club runs leagues for all skill levels throughout the year.  We recommend trying out one of our Sunday Soccer Practices as an introduction to the league to see if you like what we're about.  Interested in receiving emails about upcoming leagues, events, and volunteer opportunities?  Visit the JOIN US page to register with your email address and we'll keep you up to speed on all things Strikers.  See you on the pitch!
Field Locations
Click venue below to highlight on map and see upcoming events